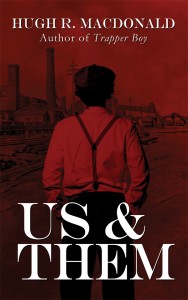 We are delighted for author Hugh R. MacDonald, whose latest YA novel, Us and Them, received a favourable review in CM Magazine (Vol. XXIII Number 23, February 24, 2017).
"Us & Them is both entertaining and educative."
"Well-structured … Us & Them … brings to life a dramatic and significant part of history."
"Recommended."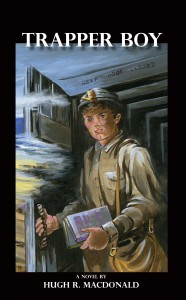 Trapper Boy references Hugh's first novel (CBU Press 2012), to which Us and Them is a stand alone sequel.
CM (Canadian Review of Materials) is published weekly from September through June and is an all-volunteer online publication which features reviews of books and other materials that are authored, illustrated and/or published by Canadians and that are produced for/of interest to children and adolescents. CM's reviewers are teachers, teacher-librarians, public librarians and university professors who have an interest and expertise in materials for juveniles. CM's contents are of great interest to those who are seeking evaluative comments to assist them in making personal or institutional purchases of Canadian books or other materials for juveniles. CM is published by the Manitoba Library Association and University of Manitoba.