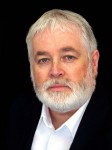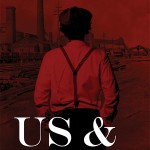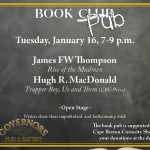 We note that Hugh R MacDonald is scheduled as one of the featured writers at this month's book pub in Sydney. Hugh is expected to read from the newer of his two YA novels, Us and Them (CBU Press 2016).
Coincidentally, Hugh recently received a nice note from choir master Jack O'Donnell, author of The Men of the Deeps: A Journey with North America's Only Coal Miners Chorus (CBU Press 2016). The Men of the Deeps includes Hugh's song, "Trapper Boy," in their repertoire.
Jack writes: "I wanted to tell you how much I enjoyed reading Us and Them. The book is excellent, and I agree with those who suggest that it should be required reading for young people in school. Congratulations!"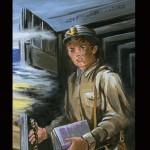 Actually, High's first novel, Trapper Boy (CBU Press 2012), has been used in schools and was named by Nova Scotia librarians as one of the 150 books of influence. You can link here to the full list, or see a copy of the catalogue in any NS library.  Trapper Boy has its own teacher resource, available free to teachers by linking here.
Governors book pub takes place on the third Tuesday of the month (October to April) at Governors Pub and Eatery, on the Esplanade in Sydney – 7-9 p.m.