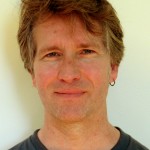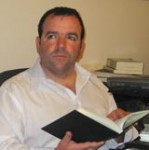 Michael Newton and Lewis MacKinnon will reprise the Gaelic concerts they collaborated on during the period we were launching Newton's latest book Seanchaidh na Coille /Memory-Keepers of the Forest: Anthology of Scottish-Gaelic Writing of Canada (CBU Press 2015). They performed excerpts from the collection in Toronto and Guelph in 2015, and in Halifax, Sydney and Charlottetown during the Atlantic Book Awards festival in 2016, when Seanchaidh was shortlisted for an Atlantic Book Award.
Later this month, on February 22, 2017, they will be at the Morrin Cultural Centre in Quebec City (7 p.m.). The Centre is in vieux Quebec at 44 Chaussée des Écossais (Quebec City, Quebec G1R 4H3), 418-694-9147.
Michael Newton is the author a numerous books on Scots-Gaelic culture, including the enormously popular Naughty Little Book of Gaelic: All the Scottish-Gaelic You Need to Curse, Swear, Smoke, Drink and Fool Around.
Lewis MacKinnon is a Nova Scotian Gaelic poet, singer and musician. He has published several albums and two poetry collections: Rudan Mì-bheanailteach is an Cothroman, Dàin : Intangible Possibilities, Poems and Famhair: agus dàin Ghàidhlig eile / Giant: and other Gaelic Poems (both from CBU Press, 2014 and 2008, respectively). In 2011, MacKinnon was proclaimed national bard by the Royal National Mod, a first for a poet from outside of Scotland. His was a four-year stint.
An English-language cultural centre located in the historical quarter of Quebec City, the Morrin Centre strives to be a leading cultural institution of national standing, providing the Francophone and Anglophone public with rich, engaging programming in the areas of heritage interpretation, education, and the arts. The Centre is operated by Literary and Historical Society of Quebec, the oldest existing learned society in Canada. Its history is linked to the intellectual development of Quebec and Canada.