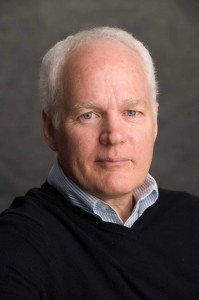 Historical Fiction
A.J.B. Johnston's Thomas Pichon novels (#pichonnovels) explore ambition, longing and betrayal against the backdrop of a gritty, sensuous 18th-century world.
"Full of literary surprises … [this] is the stuff of great literature." The Nova Scotian
"The blending of history and fiction …is exceptionally well handled." Atlantic Books Today
"Pichon is as real and developed a character as you will find anywhere … both believable and impressive." Nashwaak Review
Available in many bookstores and on-line. Also available for your e-reader from Kobo, Kindle store and Apple iTunes. International customers can find the book on Amazon (ANZO: thenile.com.au).
Listen to an interview with A.J.B. Johnston on CBC Cape Breton Mainstreet host Wendy Bergfeldt (Sept. 10, 2015 – runs 12 min.).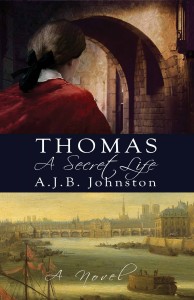 In Thomas, A Secret Life, we meet the central character at twelve years old, slowly coming of age through a series of adventures in a small town in Normandy, France. At fifteen, he rejects his parents' insistence he become a priest. Instead, he steals away to Paris. En route he meets Hélène, who will be a force in his life for years to come. Life is far from easy in Paris, yet Thomas does not give up. A marriage to an elderly widow definitely helps, but then back into his life comes Hélène. Thomas seeks to have his cake and eat it too, but he finds that is easier said than done.
In The Maze, Thomas, his aged wife, Marguerite, and her companion, Hélène, are staying at a château in Brittany with Marguerite's wealthy cousin. Thomas gets what he wants – again – but the getting turns all their lives upside down. After Thomas reconciles with Marguerite, his tendencies toward ardor and deceit resume, a double life that has its rewards until Hélène and Thomas are caught. A new beginning is required – in London where Thomas's old friend Jean Gallatin now lives. On the journey and in the strange and bustling new city Thomas struggles to make sense of what has happened to his aspirations for success. He is fascinated by the English artists and writers he meets, yet his all his ambitions seem to be denied. To cap things off, Hélène finds a way out of life's maze on her own, without him.
In Crossings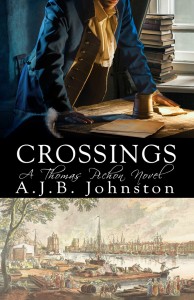 , Thomas Pichon seems forever at a crossroads, often choosing the path of least resistance, or the most tempting.
In this, the third Thomas Pichon novel, his life remains more complicated than he wishes. He encounters highwaymen on a country road, succumbs to a tempting tryst in the spa town of Bath, squanders a new love in London and longs for the higher social station he once enjoyed.
Returning to Paris, Thomas's work life initially stalls, but a new lover offers help. He is given the best position he has ever had, one that requires him to go overseas. The crossing is a voyage neither he nor anyone aboard will soon forget.