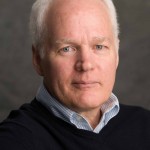 A.J.B. Johnston, author of the Thomas Pichon novels, was the guest of a Truro-area book club earlier today (Nov. 19, 2015),to discuss his first novel Thomas, A Secret Life. Truro is Johnston's hometown.
"I was quite blown away by their comments, how much they liked the book," Johnston said after the meeting, "and it was fun to respond to their thoughtful questions."
"You write books hoping people will read them, but you don't often have a chance to talk to them about it," said Johnston, in an article in the Truro Daily News (Nov. 19, 2015). "You're never certain whether the reader takes the book the way you intended."
http://www.trurodaily.com/News/Local/2015-11-18/article-4348171/An-author%26rsquo%3Bs-perspective/1
Book clubs are increasingly popular as a way to engage with other perspectives on a shared subject. Book clubs can sign up for a book club insider newsletter from Atlantic Books Today.
You can link to a series of video interviews with A.J.B. Johnston on our YouTube channel here.