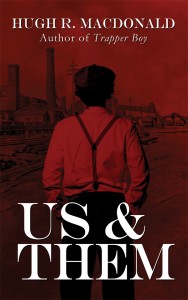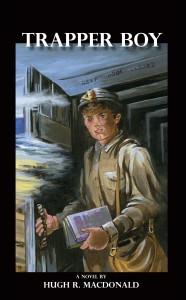 There is a lovely review in the latest edition (January 11, 2017) of the Cape Breton Community Post of Hugh R. MacDonald's two YA novels set in 1920s Cape Breton.
Yes, they are historical fiction written with young people in mind, but freelance writer and avid reader Lila Carson points out that Trapper Boy (CBU Press 2012) and Us and Them (CBU Press 2016) are "too good not to read and enjoy for yourself," meaning adult readers of her column. Us and Them is a sequel to Trapper Boy, but holds up on its own very well.
These "incredible books," she writes, "tell an astonishing, particularly realistic story of the mines, specifically focused on a young person's perspective…."
MacDonald tells this "tender tale to get you completely engrossed in their lives with wonder, worry, and hope for their safety and betterment."
This edition of the Cape Breton Community Post does not seem to be accessible on-line, so you'll have to take our words for it!