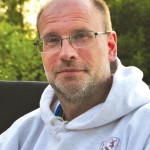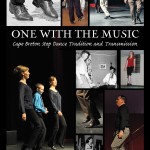 I bumped into Mats Melin at the Mabou Farmers Market Sunday (September 10, 2017). Mats is, of course, the author of One With the Music: Cape Breton Step Dancing Tradition and Transmission (2015).
Mats is on sabbatical leave from his post as Irish World Academy of Music and Dance, University of Limerick, Limerick, Ireland, and will be in Cape Breton for a couple of months of writing and research.
We recently noticed a rather nice review of Mats's book on Amazon, calling it "exceptionally informative and enjoyable." Link to the full review here.