This past month, 50 junior high students from around Cape Breton Island gathered at Malcolm Munroe Junior High for the Page Turner Project, a partnership between CBC Radio One Information Morning and CBU Press. Students were encouraged by, learned from, and eventually read their own writing to popular young adult author Philip Roy.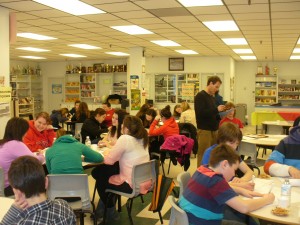 After a brief introduction, students got down to business and began writing! At the end of the morning, they shared their writing with the rest of the students, impressing everyone in the room with their creativity.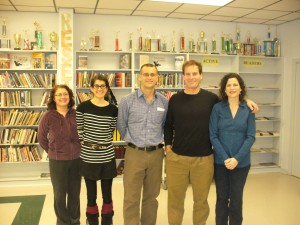 Some of the Page Turner Project crew: Donna Sheppard, librarian at Malcolm Munroe Junior High; Laura Bast, assistant editor at CBU Press; Steve Sutherland, host of CBC Information Morning; Philip Roy; and Leila Merl, Philip's partner and publicist.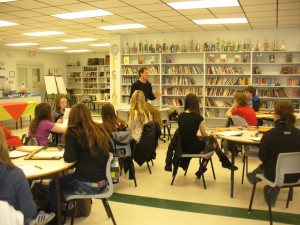 Day 2. Students asked a tonne of questions about what it's like to be a professional writer: How many hours do you work a week? What's your favourite book you've written? (And he's written quite a few, including an adventure series, and his most recent, published by CBU Press, Blood Brothers in Louisbourg.) And where do your ideas come from? "I have this weird condition," he explained, "where I have stories running through my head all the time. It's like a tap I can't shut off."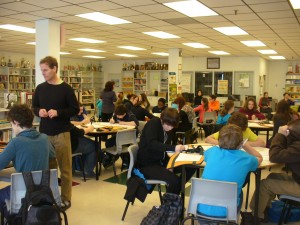 "Allow yourself to be bold," is the advice Roy repeated over and over. "Write what you really want to write but maybe were afraid to."