The Cape Breton Miners Museum, Glace Bay, NS, is fifty years old now, though it is so well established in the minds of Cape Bretoners as to be venerable.
This week (June 11-17, 2017) the museum is celebrating, with lectures, book signings and concerts, including, of course, the world famous The Men of the Deeps, North America's only coal miners chorus.
On Wednesday (June 14, 2017), two CBU Press authors will take centre stage: Hugh R. MacDonald is the author of Trapper Boy and Us and Them (CBU Press 2012, 2016), and John C. (Jack) O'Donnell is the author of The Men of the Deeps, A Journey With North America's Only Coal Miners Chorus (CBUP 2016). Hugh and Jack will be at the museum all the evening to sign and discuss their respective books.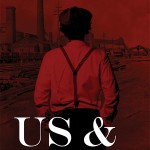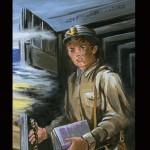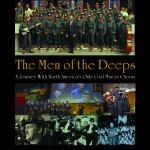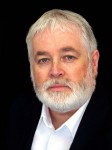 We have just learned that Hugh has been invited to read from his new novel Us and Them at Word on the Street, Saturday, September 16, 2017 at the Halifax Central Library. We don't know the time just yet.