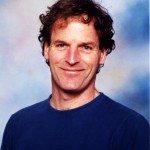 The  PAGE TURNER PROJECT is a chance for Cape Bretoners in junior high to attend a workshop with BEST-SELLING AUTHOR Philip Roy.
Who can enter? ANYONE IN GRADES 7, 8 or 9 on Cape Breton Island.
PHILIP ROY is the author of the best-selling adventure series Submarine Outlaw. His latest book is a historical fiction called Blood Brothers in Louisbourg, published by Cape Breton University Press. You can learn more about Blood Brothers in Louisbourg at http://cbup.ca/books/roy-blood-brothers/. Philip Roy's website is http://philiproy.ca/.
If you're in JUNIOR HIGH in any school in CAPE BRETON and would like to participate in a writing workshop with Philip Roy, just send your name, phone number, grade, school and home community to CBC Radio One Information Morning PAGE TURNER PROJECT using the contact information below. Your name in will go into the famous Bill's Lucky Green Hat for a chance to win a spot at one of two workshops specially designed for young writers, sponsored by CBU Press.
(Listen to the Nov. 13 CBC interview with Philip Roy)
Anything else? Oh yeah, we'll also pick some workshop participants to work ONE-ON-ONE with Philip to create an original piece that CBC can use on the radio.
(The closing date for entries in the Page Turner Project is December 14th.)
Send your contact info (name, phone number, grade, school and home community) to:
Phone: 1-800-309-5556
Email: info_morning@cbc.ca
Twitter: @InfoMorningCB