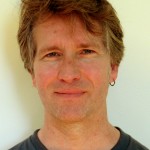 Here's a dispatch from the "wish I could be there" department.
Michael Newton, author of Seanchaidh ne Coille / Memory-keeper of the Forest: Anthology of Scottish-Gaelic Writing from Canada (CBU Press 2015), is giving a talk at University of Edinburgh School of Celtic and Scottish Studies on Friday (December 9, 2016, 1:10 p.m.), Room 1.17, Dugald Stewart Building, Charles Street, 3.
Michael's planned talk is titled: "Blinders on the Left, Klans on the Right: Scottish and Celtic Studies in Trump's America."
Abstract: One of President-elect Donald Trump's strongest bases is the (so-called) "alt-right," white supremacists who commonly invoke Celtic heritage in their messaging. Hatemongers are able to occupy a gap left open by the American academy's narrow fixation on the critical lenses of race, gender and sexual orientation, and the underdevelopment of Celtic Studies. This underlines the urgent need for intellectual engagement with the historical realities of Celtic peoples in the Americas and for the cultivation of a radical and progressive vision of the heritage of a large segment of the American population now categorised as "white."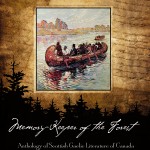 A recent reviewer of Seanchaidh na Coille, called Michael a "cage-rattling radical" – friends and colleagues who follow Michael's posts on social media know that he is a committed and thorough researcher sure to take a scholarly approach to a wide variety of subjects that concern the place of Gaelic in the world.
He is the author of numerous books, including the best-selling Naughty Little Book of Gaelic: All the Scottish Gaelic You Need to Curse, Swear, Drink and Fool Around (CBU Press 2014). Michael is active on social media and blogs as "The Virtual Gael / Gàidheil is Gàidhealtachdan air an eadar-lìon."