Booklovers in Nova Scotia will get their Word on the Street this Saturday (September 16, 2017) at Halifax Central Library on Spring Garden Road.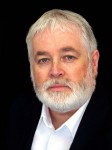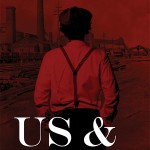 Sydney Mines writer Hugh R. MacDonald is one of this year's featured authors. Hugh will read from his new YA novel, Us and Them, at 10 a.m. on the "Young Adult Fiction" stage in the library's Creative Lab.
Hugh will share the stage with Melanie Mosher and Tom Ryan and be signing books afterward at the Bookmark booth.
Congratulations Hugh.
For 23 years now, and one of Atlantic Canada's premier book festivals, the Word on the Street is the largest free literacy event in Nova Scotia. It's inclusive and welcoming to all ages, and best of all it is FREE!
Booklovers in Nova Scotia will get their Word on the Street this Saturday (September 16, 2017) at Halifax Central Library… Continue»