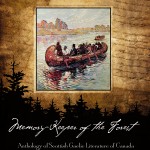 Author and Gaelic scholar Michael Newton will be one of the featured presenters at an intriguing literary symposium next month at Lenoir-Rhyne University Asheville, NC – Asheville Wordfest (April 13-15): Earth, People, and Words Bringing Science and Art Together in One Conversation.
Michael's presentation, with activist and author Alastair McIntosh, is entitled: "Native Well-Springs of Creativity in the Scottish Highlands: Faery, Goddesses, the Land Itself."
Michael Newton is the author/editor of numerous books, including from CBU Press : Celts in the Americas (2013); The Naughty Little Book of Gaelic (2014); and Seanchaidh na Coille-Memory Keeper of the Forest: Anthology of Scottish Gaelic literature of Canada (2015).
Asheville Wordfest began in 2007, inspired by the Scottish Centre for Geopoetics a conference entitled "Expressing the Earth."
From their website: "Geopoetics presents a field of world-making that turns the tide of the last three centuries (or twenty-five centuries) of 'analysis' and offers in its stead 'poesis.' Wendell Berry … writes "'analysis' means 'to undo;' and proposes we abide by its opposite, 'a word we borrow directly from the Greek: poiesis, 'making' or 'creation.' Geopoetics is world-making."
"For many of us, in Asheville and beyond, the old modes of thinking are falling away. We are seeking–and finding–new models and systems. Compartmentalization and extreme specialization have served purposes and continue to do so, yet more integrated and dynamic methods support the networks and reflect the desires of future-facing minds."
Alasdair McIntosh is the author of numerous books, including Poacher's Pilgrimage: An Island Journey (Birlinn 2016), which is marking its American launch during the symposium.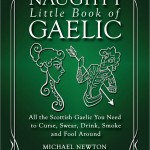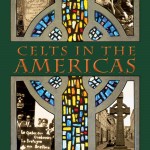 Author and Gaelic scholar Michael Newton will be one of the featured presenters at an intriguing literary symposium next month… Continue»