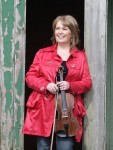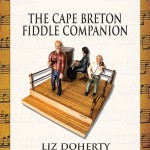 Congratulations to Liz Doherty, author of The Cape Breton Fiddle Companion (CBU Press 2015), who was recently named Inspirational Teacher of the Year at Ulster University. The award is one of the UU students union's Learning and Teaching Awards to recognize, celebrate and reward the excellent staff and students "who work tirelessly to make [their] experience at Ulster University outstanding.
In particular, the Inspirational Teacher of the Year Award goes to a person nominated by students who "exemplifies all of the other awards rolled into one. They have that something extra that helps you to understand the most difficult of subjects, but they also take the time to support you outside of class time. Their feedback helps you to develop your learning, and they are organised and enthusiastic in all aspects of their teaching."
Congratulations Liz, especially for inspiring the next generation of traditional music scholars.