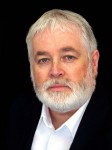 Hugh R. MacDonald was recently invited to contribute to the writing blog of Nova Scotia author Laura Best. Hugh wrote a nice piece about the inspiration and process behind his books Trapper Boy and Us and Them (CBU Press 2012 and 2016).
Laura Best is a Nova Scotia author whose first YA novel, Bitter, Sweet, was shortlisted for The Geoffrey Bilson Award for Historical Fiction for Young People and made the 2011 Best Books for Kids & Teens list. She also writes short fiction for adults and blogs about writing, books and "any little thing" that catches her attention.
You can link to Hugh MacDonald's piece and Laura Best's blog here.
Hugh MacDonald will be appearing at Indigo Spirit, Mayflower Mall, Sydney, on November 26, 12 to 2 p.m.