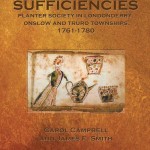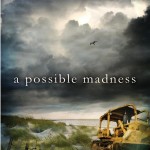 Cape Breton authors (CBU Press) will get lots of exposure during the Atlantic Book Awards Festival later this month. Historians Carol Campbell and James Smith will take part in a non-fiction panel discussion at Halifax Public Library on Spring Garden Road on Friday, May 11 (12-1 p.m.). Their book Necessaries and Sufficiencies: Planter Society in Londonderry, Onslow and Truro, 1761-1780, is nominated for two Atlantic Book Awards. Carol and Jim will also be appearing with a number of nominees at Alderney Public Library on Monday, May 14 7 p.m. This multi-author event includes a silent auction.
Frank Macdonald will also be featured at Monday's (May 14) event. His A Possible Madness is shortlisted for the Dartmouth Book Award. Frank will give a solo reading (a high honour) on Wednesday, May 16 (12 noon) at the famed LSPU Hall, 3 Victoria Street (just off Duckworth) in downtown St. John's. The LSPU Hall is the venue for the 2012 Atlantic Book Awards ceremony on Thursday, May 17, hosted by Newfoundland comedienne Amy House, and including a performance by Andy Jones.
Best of luck Frank, Carol and Jim. And thanks for putting your trust in CBU Press.